If you are in need of a Monroeville AL mover you have come to the right place. Admiral Movers is Monroeville's mover of choice; our award winning relocation company has been locally owned and operated since 1989. Admiral Movers is a proven provider of quality logistics services whether it be warehousing, receiving, office moving, long distance moves, local moving or specialty crating you can count on Admiral Movers to deliver every time.
Admiral Movers goes the extra mile to ensure that the residents of Monroeville are blown away as we set the standard of service for central Alabama. Mayflower Transit, America's most recognized name in moving since 1927 specializes in moving services, relocation and corporate relocation.
Click on the links below to learn more about our services:
Monroeville Residential Moving
Monroeville Local Moving
Monroeville Corporate Moving
Monroeville Office Moving
Monroeville International Moving
Monroeville Storage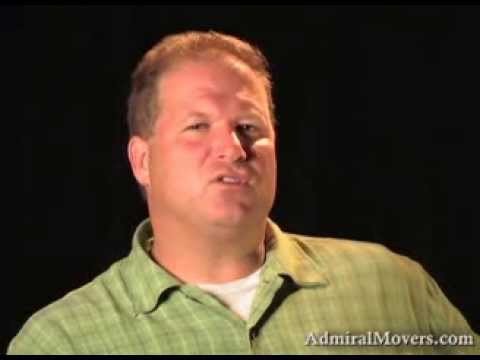 You can request a quote by calling us at 334-262-6666 or Toll Free at 877-816-3454.
You can also fill out a quote request the right side of the page to begin the process.
Monroeville is centrally located approximately 100 miles from Montgomery,  Mobile,  Pensacola and Selma and is known as the hub of southwest Alabama.

Perhaps the most salient feature of the city is its literary history.  Most well known are Harper Lee and Truman Capote.  Others include Mark Childress and Cynthia Tucker,  both distinguished writers in their own right.  Rheta Grimsley Johnson, nationally known syndicated writer,  spent her early writing years in Monroeville.

Harper Lee's Pulitizer prize winning novel, "To Kill a Mockingbird" has had a dramatic effect on Monroeville's community.  On the downtown square the old courthouse has a museum filled with memorabilia related to the book.  A leading restaurant is thought to have been named for one of the characters of the book.   Each spring local citizens reenact the "To Kill a Mockingbird" play to sold out audiences bringing much needed tourist income.  This group of talented actors has traveled over the world and earned worldwide recognition.   Each spring Alabama Southern Junior College hosts a Writers Symposium that attracts some of the country's best writing talent all of whom have ties to Alabama.  As a result of this unusual literary talent, the Alabama Legislature has designated Monroeville as the "Literary Capitol of Alabama…  adesignation  we proudly accept.

Economically, Georgia Pacific is the largest industry,  replacingVanity Fair,  which had held that spot for several decades.  Wood products are a critical part of the economic  base of Monroeville,  but  has suffered in the weak economy.   However,  signs indicate this may be improving.

Alabama Southern College adds a significant educational,  athletic and cultural presence to this rural community.  We are fortunate to have this facility and are proud of its presence.

Monroeville is blessed with outstanding medical facilities. The city has excellent physicians and The Monroe County Hospital  is one of the best equipped and staffed small  town hospitals in the state.

Monroeville offers  a church home for most faiths and provides many needed services to its citizens.

For a small town Monroeville has a great deal  to offer its citizens. We hope that with the return to full economic  growthwe will continue to get better.
If you need a Monroeville Al mover fill out the form to the right or call 334-262-6666.